Successful conversion is a result of being relevant to your customers in-moment. But in today's overly crowded digital space, effectively improving conversion rate has become a more complex and complicated task.

By the same token, customer expectations are changing. 84% of consumers say being treated like a person, not a number while 76% expect companies to understand their needs and expectations.

To transform these challenges into opportunities, brands need a more reliable, data-driven approach that addresses customers' unique jobs at the right time through the right channels. They need a reliable personalisation strategy and implementation.

With Personalization, companies can foster more authentic and meaningful interactions. Built on first-party data strategy and powered by AI, personalisation allows you to unlock better insights and efficiency in execution.

Start driving growth anchored on authentic, real-time experiences.
Chat with us and take the first step towards your customer personalisation journey.
Launch a structured approach to growth with our

Personalisation Maturity Model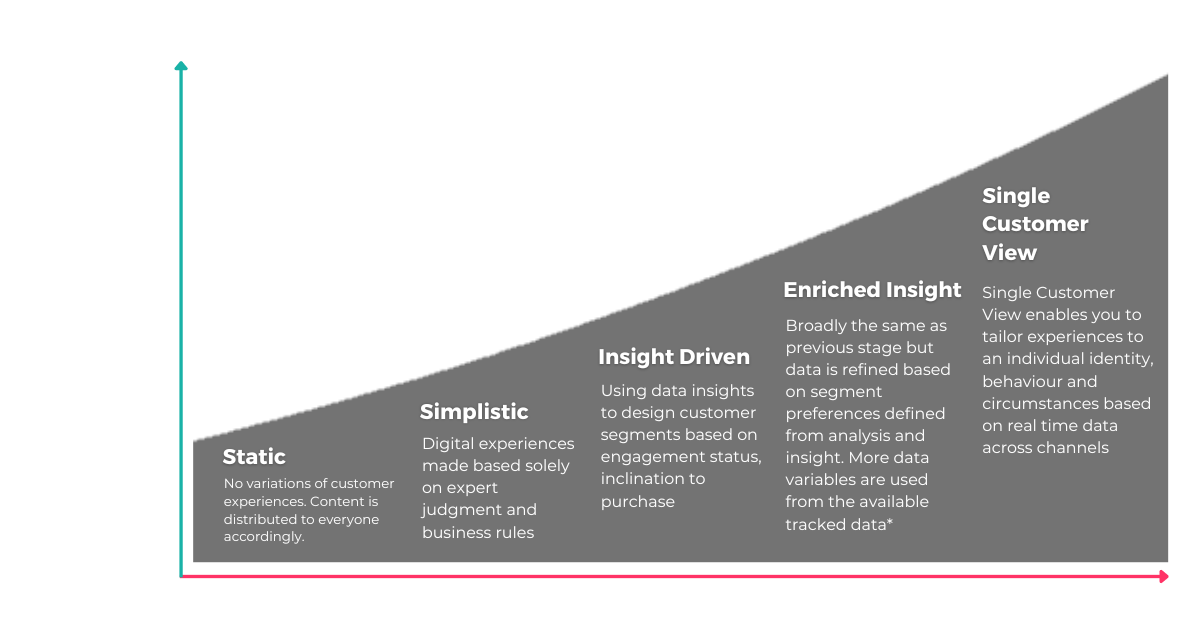 No matter what your level of personalisation maturity is, GrowthOps is ready to augment your teams with speed, reliability, and a focus on business impact.
Companies understand the need for it. But the lack of operational readiness in hiring, training and developing key competencies for personalization creates a major impediment.


Maintenance of Personalised Content
Operation is overwhelmed by the need to create more content to support personalization due to the concept of "going big & all-out" in personalisation.


Lack of data foundation and strategy with an increasing concern from customers on privacy and data usage.
GrowthOps Personalisation Framework


ensures continuous improvement as you move to a single customer view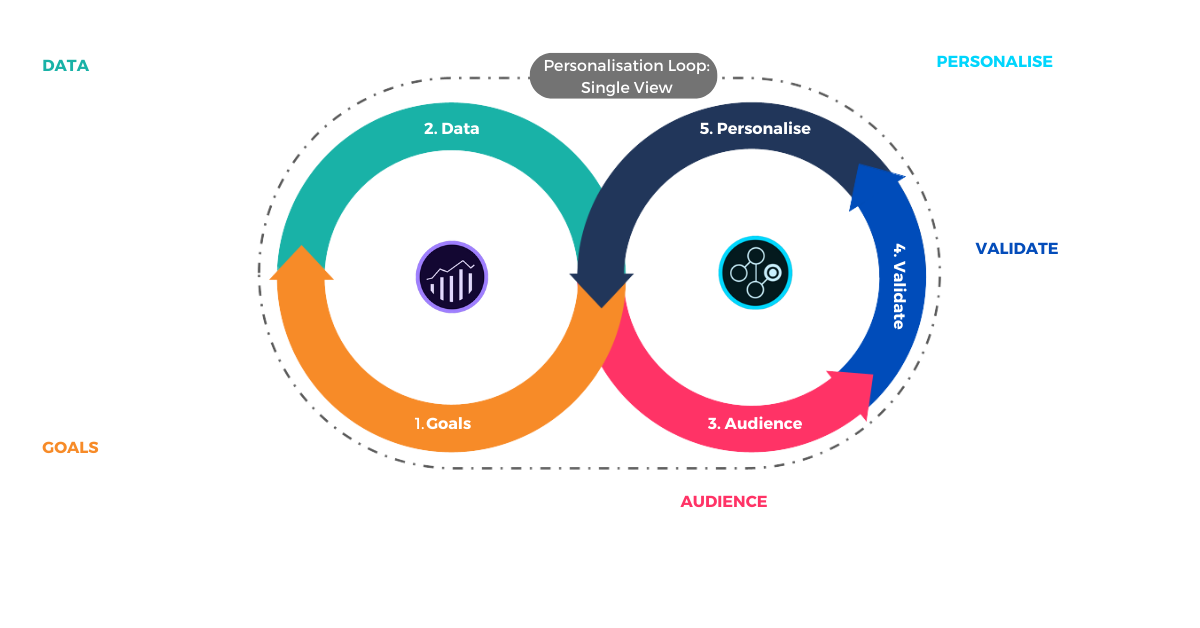 Get end-to-end personalisation support with our extensive expertise powered by our real-time marketing and personalisation automation stack.










Personalised App Push Notification



AI-Powered Content Management System


Full-Funnel and Product Usage Analytics

Retention and
Drop-Off Analytics