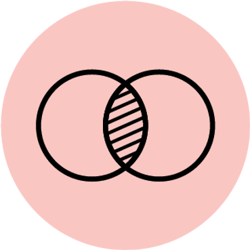 It's not an easy time to be a CMO.
In the midst of digital transformation, CEO's and CFO's are looking to Marketing as a key growth engine. In contrast with these raised expectations, the levers of growth are no longer solely under CMOs control. In a product-led business, forging visionary CMO-CPO partnerships can de-risk innovation and drive the growth you're looking for.
Of the original 4Ps of Marketing (the Product, Promotion, Price and Placement value creation levers), only Promotion still remains solely under the control of the marketing organisation. The CMO may not always have the team, technology or authority to break down the silos that would unlock the coordination required for the true alignment and agility that supports the delivery of growth.
To meet these new expectations around growth, the CMO needs to have the vision to coordinate more of the business and improve the shared, leading indicator metrics that are predictive of growth. It's particularly important for the strategy and roadmaps of the CMO and the Chief Product Officer to be aligned through deep collaboration. And being customer-centric means that it's the customer's unmet needs that define the direction.
If prioritised customer needs can be unifying, aligned KPI's and roadmaps would fall into place. But where does that insight come from, and who is responsible for turning it into dependable, and actionable steps to take?
It's easier said than done. Without the right data and insight, a CMO can be challenged to get the buy-in required to provide the strategic direction needed to successfully coordinate the cross-functional teams required to deliver a winning GTM strategy and customer experience.
To enhance customer experience across omnichannel touchpoints, you need cross-functional team collaboration.
Without the correct emphasis on Experience, brand equity and retention are eroded (and far more rapidly in a product-led, digital-first world), leading to poor monetization, impacting key GTM metrics. Meanwhile many of the multiple touchpoints that contribute to experience move ever further from under the direct control of the CMO.
We now talk about Customer Experience the way we used to talk about Strategic Branding - an all-encompassing representation of your business in a consumer's mind, built up by their interactions across all touchpoints.
Value propositions are literally being brought to life inside the apps. Customers are exposed to 'benefits' for free on the way to becoming a paying customer, and thus the product experience is taking on roles previously played by marketing, sales and service.
For consistency, Marketing needs to be able to provide strategic input across the whole customer journey, from Acquisition, to Engagement and Retention.
From isolating the value proposition, to the alternatives to be pitched at dormant or bounced users, communication plays a big role in a consistent, delightful experience. CMO's have to be responsible for maintaining this consistency, both on and off platform, and across earned, owned and paid media.
Marketing is still best placed to be the source of customer insight.
Effective segmentation and targeting is a significant part of a successful GTM strategy, and is key in the revenue growth equation. Critically, for GTM strategy, marketing's understanding of the consumers' job-to-be-done drives the messaging to your launch market. This messaging must carry the most effective value proposition, so that the launch can meet KPI's.
Click here to learn more about how we connect customer experience to product marketing.