"The B2B Marketing Benchmark" report, released by LinkedIn and Ipsos in June 2023, suggests that approximately six in ten B2B marketing leaders say their C-suite has increased the importance of brand building due to the economic conditions. Additionally, these leaders report increased spending on brand awareness.

However, marketers eyeing the Singapore market should tread carefully. A recent survey we conducted, which included 250 business owners and key decision-makers and was supplemented by a panel of nearly 2,000 entrepreneurs and senior executives, showed that in Singapore's B2B market, there is less emphasis on flash and more on mastering the basics. Rather than relying on elaborate ads or gimmicks, Singaporean SME owners prioritize trust, relevance, and quality. Read on for essential insights to navigate this market successfully.
Branding Essentials: R.A.I.S.
Envision a scenario where you are preparing to meet with a supplier for a new project. What traits would you expect in the supplier's representative? Most likely, you'd prefer someone with an in-depth understanding of the product, keen insights into your needs, and a confident demeanor.

There you have it. The qualities you seek in a sales representative are often the same as those you value in a company's branding— the initial point where impressions are formed. When polled about the essential brand qualities they anticipate, respondents pinpointed Reliability (64%), Authenticity (52%), Innovation (48%), and Smartness (41%)— which we'll call RAIS— as the most desirable attributes.

Now here's the kicker: B2B audiences aren't exactly swooning over brands strutting their stuff with humor, youthfulness, or a staunchly traditional vibe.

So if you're thinking of green-lighting a TikTok content spree? You might want to pump the brakes a bit. Dabbling in TikTok isn't a no-go, but don't let being trendy toss those RAIS qualities out the window.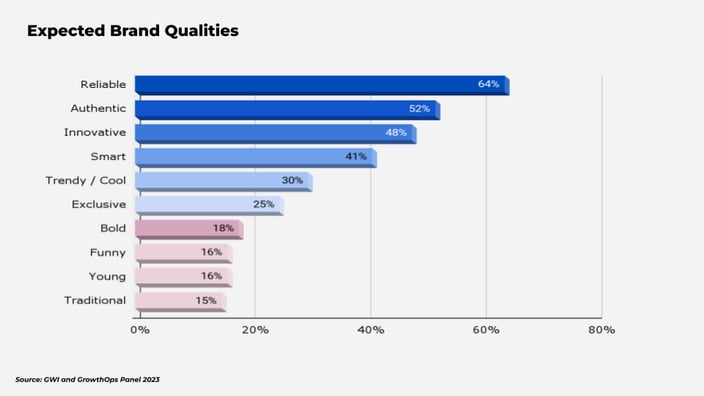 Far from being a "nice-to-have," SEO is an essential that many have overlooked
When asked about their top brand discovery channel, Singapore-based SME owners identified 'Search Engines' as their pivotal resource for exploring new business solutions. This underscores the critical importance of SEO reaching out to this audience. But SEO isn't just about making your brand more visible online or securing a top spot in search results; it's a strategic investment that builds lasting equity for your brand.

In other words, neglecting SEO isn't just a missed opportunity; it's significant business oversight and should be part of a regular business process rather than a separate effort to raise brand awareness.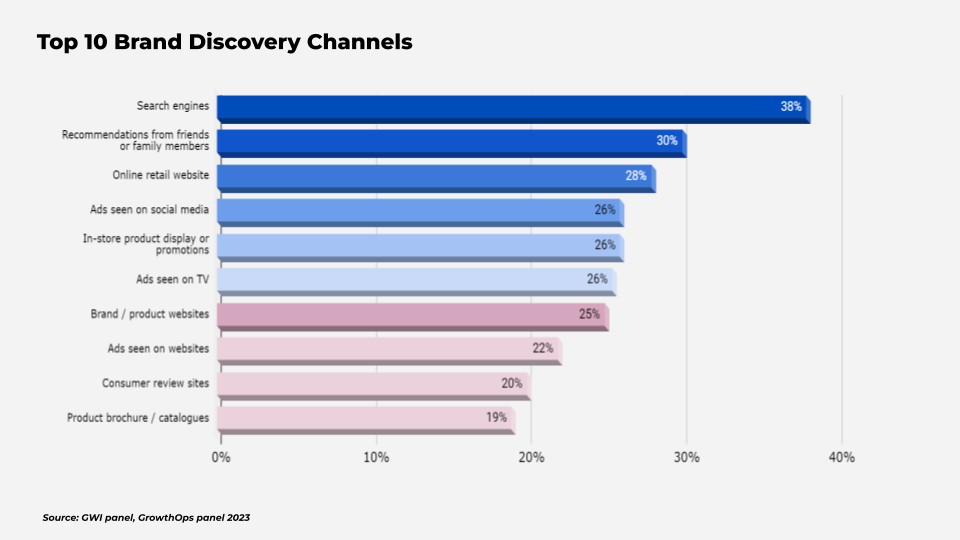 New Media Adoption is Low
The channels B2B audience spend the least time in are podcasts, music streaming, or gaming platforms. – no surprise there! These numbers tell you where not to focus your advertising efforts.

Stick to more traditional platforms like content repositories, social media, and trusted online press outlets.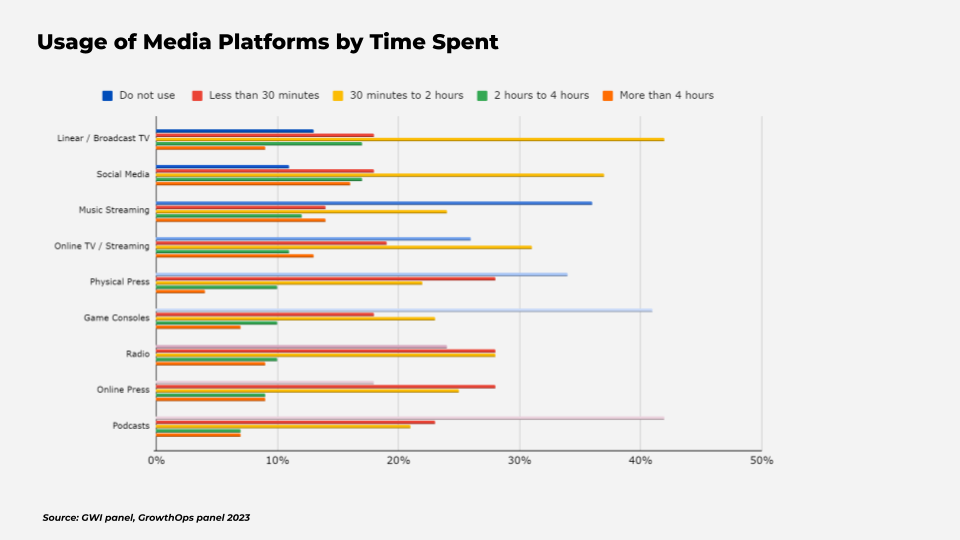 Your social media presence matter, especially in Meta
If you think social media is unnecessary, think again. Facebook (42%) and Instagram (30%) have emerged as the top channels for SME KDMs when it comes to finding information about a brand or product in social media and significantly outranks Tiktok (18%) and LinkedIn (13%). Consistently sharing updates and showcasing client testimonials on these channels can be a powerful trust-building strategy.

Meta channels dominate as a general-use platform for entertaining and informative content for the B2B audience. This offers marketers a golden opportunity to diversify their content, perhaps with engaging infotainment themes, while still upholding the essential RAIS qualities without compromise.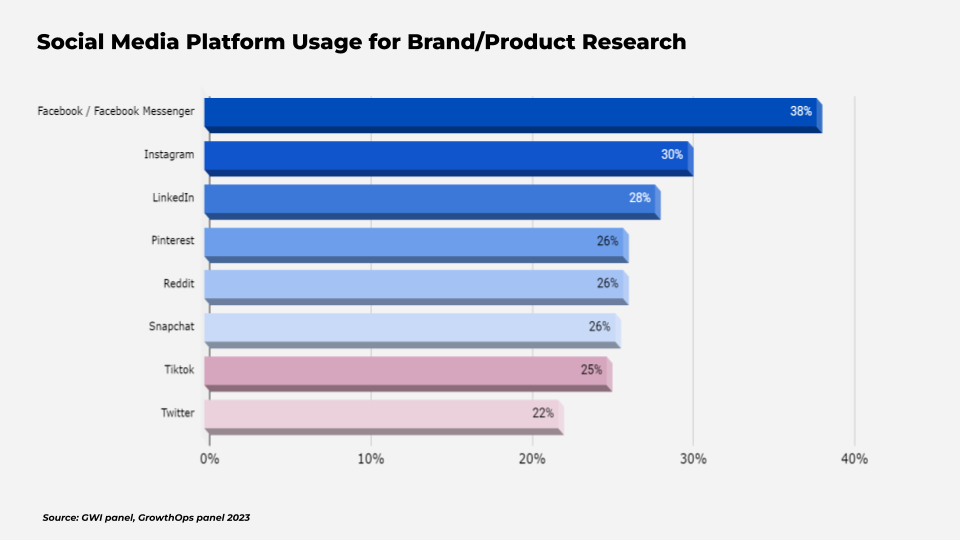 Advocacy through Relevance
Word of mouth is a powerful method for brand discovery, second to search. But how can brands turn clients into advocates? The foundational marketing 5Ps (Product, Price, Promotion, Place/Channels, and People) are crucial, yet relevance is the key.

In a constantly changing marketplace, your product and messaging must fluidly adapt to your clients' shifting needs and expectations. Products should not only address current issues but also be poised to meet future challenges. Messaging, meanwhile, should articulate not just the offerings but also their significance to the client, demonstrating a deep understanding of and alignment with their goals and aspirations.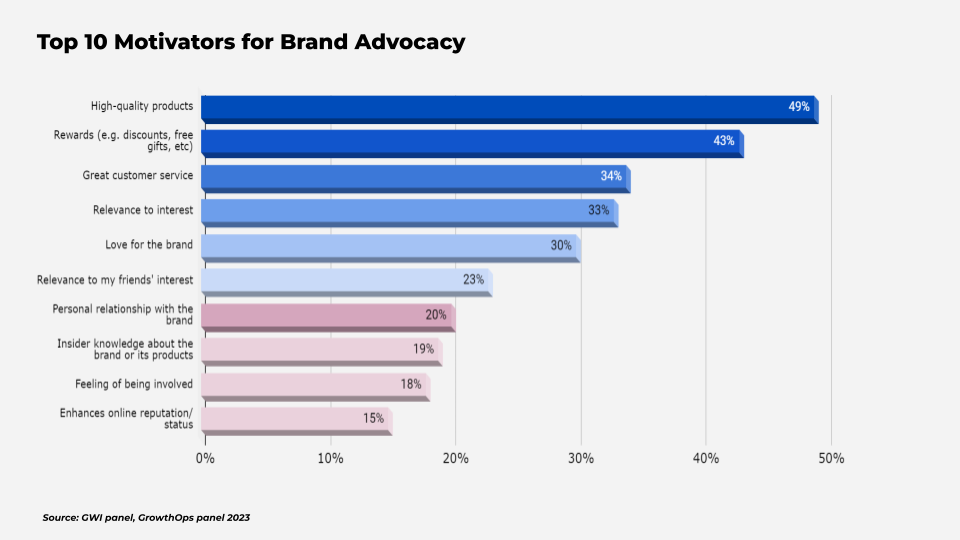 Conclusion
Success in Singapore's B2B market demands more than a cursory understanding of the landscape. From the crucial RAIS approach in branding to the underrated power of SEO and the importance of relevance, mastering these fundamental aspects will not only ensure that your brand resonates with the audience but also converts clients into advocates, ensuring a robust presence in this dynamic market.