"Which of our multiple Value Propositions should lead at launch?"
Customer insight is fundamental in setting strategy, priorities and roadmaps. Customer insight that is collected from observed customer behaviour is particularly predictive of unmet needs. That understanding is required to determine your differentiation and relevance, and not just from a marketing point of view, but to also improve the product roadmap.
Using the right approach to GTM strategy setting sets the CMO and CPO to better understand competitor differentiation, consumer relevance and sources of sustainable competitive advantage. A shared understanding can align both marketing strategy and product strategy so they work in synergy to achieve the company strategy. In a digital world, a key success factor is that the messaging that carries the most desirable value proposition is even woven into the onboarding experience in the product.
Using experimentation to uncover the voice of the customer is possible, even pre-launch.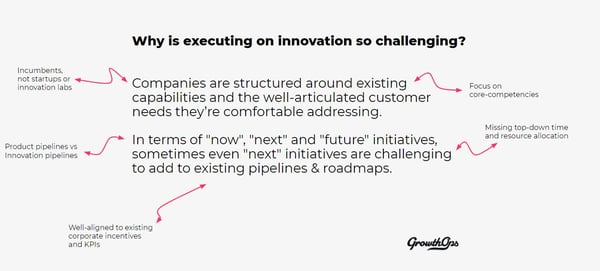 Both product strategy and GTM strategy is steeped with decision anxiety around which value proposition will be the most attractive. The possibility that customers don't respond, and targets are missed, is always a looming possibility. Simon Kutcher puts the failure rate of new product launches at a demoralising 72%. In 2021, CB Insights lists the second most common reason for startup failure is "lack of market need."
To beat those odds, it is clear that a better understanding of how relevant your product benefits are to a customers' needs, in a competitive environment, will guide positioning during the GTM planning and the product feature roadmap.
Digital Marketing costs are rising, and efficiency is the way forward.
Compounding the issue is the inflation marketers are experiencing in the cost of customer acquisition (CACs), and the unpredictability of return on investment (ROI) with new launches. CMO's who lead experimentation pre-launch can now be a source of dependable data. Greater clarity on ROI, and enhanced efficiency in CACs (from more effective GTM strategy) would reduce budget trade-offs at the board level.
There is a need to get the Board and the CFO on-board.
CFOs think in terms of the ROI of marketing efforts and the proforma revenue estimates. CMOs are best placed to bring the customer insight data to a strategy conversation with the CFO, and bring clarity to the board around differentiation and relevance. Even more so, budgets for structured experimentation at scale can be woven into marketing and product budgets, with the justification of more predictability for projections.
At a fraction of the overall budget, experimentation insights can significantly de-risk product innovation and GTM strategy. This quality of business impact can raise the influence of the CMO in strategy discussions. This aligns the CFO and CMO in setting the KPI's for what is "good enough" and brings more reliability to the CMO managing the weight of the expectations of being the company's growth engine.
Structured, hypothesis-based experimentation at scale adds efficiency to innovation
Data-driven decision-making that de-risks GTM isn't an unattainable holy grail. Structured experimentation can bring the Voice of Customer required for GTM strategy and Product Strategy direction, and even align Company Strategy to changing consumer needs. Marketing can now be the source of actionable insight that both drives feature prioritisation and makes customer acquisition more reliable.
An experimentation based approach to guiding GTM strategy can enhance your clarity around which value propositions are true sources of competitive differentiation and truly address unmet consumer needs. The right approach to experimentation can add speed, agility and dependable data to GTM strategy setting. It can improve the odds of more efficient acquisition CACs post-soft launch as well.
Over time, this level of customer insight can support the re-design of a company vision that highlights the elements of its customer-centricity. With that, the CEO and CMO tag-team can better coordinate a company strategy that is more desirable in the eyes of consumers and further drive the company towards being a top-quartile performer in their segment.
A mindset shift to being experimentation-driven brings cross-functional team alignment.
Equally valuable, an experimentation-driven approach provides the board-level justification the CMO and Chief Product Officer need to be agile. Insights that are more actionable help to drive revenue, helping to justify ROI.
This should extend into closing the loop for more iterative innovation. Marketing should be able to access product usage behaviour, key correlation data and visualise customer behaviour through the product to better target, segment and better define the value proposition to the consumer going forward.
Experimentation can drive brand equity and lower CAC
With experimentation as a reliable source of actionable insight, CMO's can align brand and customer experience to better meet the unmet needs of the consumer. A resulting stronger brand can drive pricing power and be a predictor of future cash flows. This style of customer-centric brand strategy has the opportunity to lower CAC, and thus impact profit, further enabling alignment at the C-suite.
It's an ideal way to more reliably become your company's growth engine.